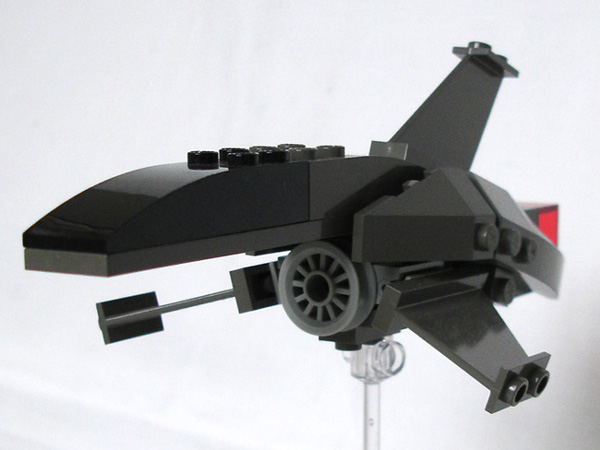 83 Microscale Fighter
Finished: 3/6 2008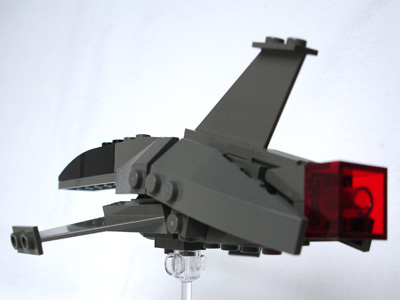 Inspiration:
I made this and the following microscale figher 84 the same days as the pre-designed microscale fighter 82.
Both were heavily inspired by my latest two Z-Fighters: This one especially by the curved engine section on the Z-Figther 2, only rotated 90 degrees).
All crafts are more or less in the so-called "nnenn-scale" or a bit smaller.