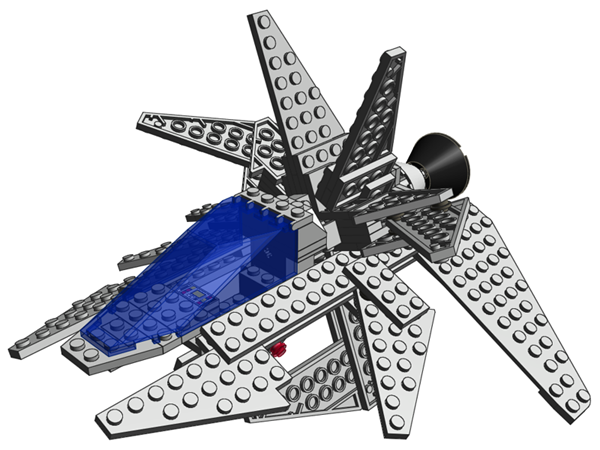 33
Build: 29/4 2003, Pieces: 120, Steps: 59
Inspiration

Not a very interesting model, I basically made this craft to test out an old technique invented by my bigger brother (for making 8-shot rubber-band guns).
The resemblance to the side engines of my model 09 could indicate some inspiration there.
Basically you can create it by interlocking two cross-shaped sections made with brackets as seen on the right.
Ever since making it, I've called it "deca-joint" because you can attach stuff at 8 angles on the sides + one in either end.
Pretty fascinating technique, but by 2003 it was already made obsolete by clickhinges - a much easier and less studdy way to achieve octagons.