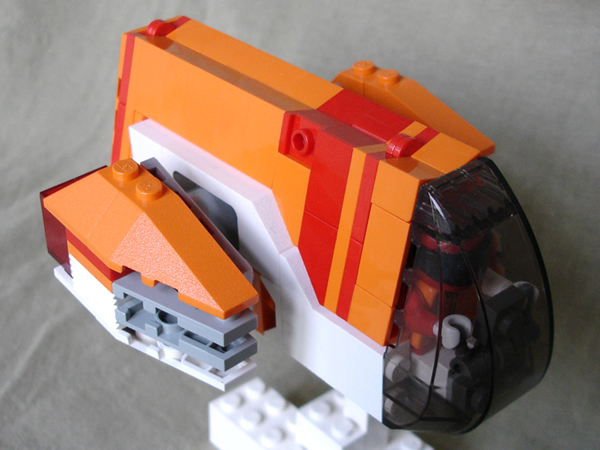 75 Bun-Bun
Built: March 18th 2007, Pieces: 185, Steps: 74
LWH: 15/12/9 studs, 11,85/8,77/6,78 cm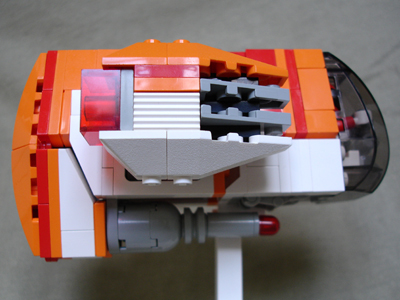 Inspiration:
I fell completely in love with one of Jacob 'Memory's designs, and had to make my own version.
I didn't really like the way the guns and gun-surroundings protruted from the hull, so I used a couple of the new Exo-Force wedges for the rear and made a "wrap-around" belly-gun inspired by Kushan Frigate-design from Homeworld.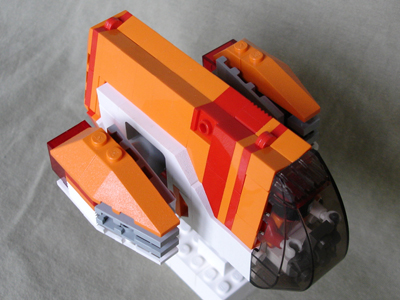 Besides that I enjoyed playing around with rotated vs straight surfaces around the engines and using plain windows to create a look into some greebly interiour.
Heavily inspired by the online cartoon Sluggy Freelance at the time, I decided to name it "Bun-Bun" because I found it both cute and deadly.
I wish I had a Bun-Bun sticker for the little white piece in front by the cockpit, but considering the fact that I only photographed it a couple of months ago and - woha! uploaded it here excactly on its one-year anniversary I think it'll have to wait until I have better time...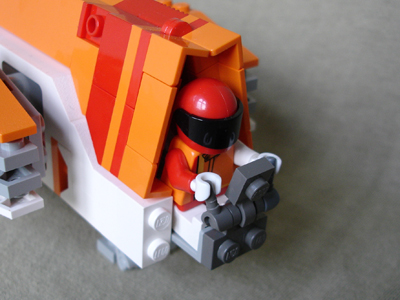 Created a seat for the pilot... and fixed controls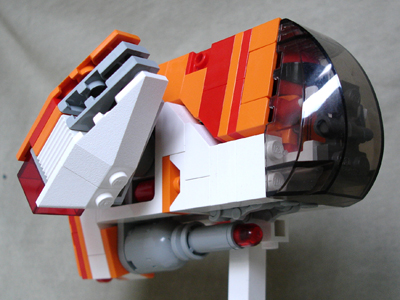 Since I like engines just as much as Spook, I added a couple to the design. VTOL ones. Note the little gap made with the white mudguard.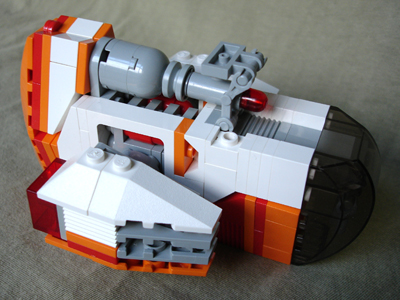 And why not a landing gear, now we're at it?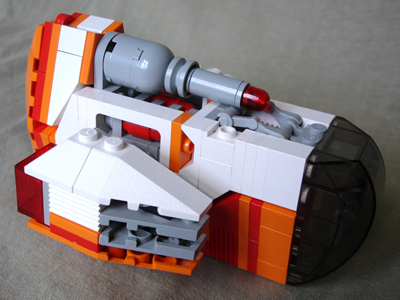 It fits pretty well inside the cockpit glass. Note the interiour greeble, you won't see it on the other pictures.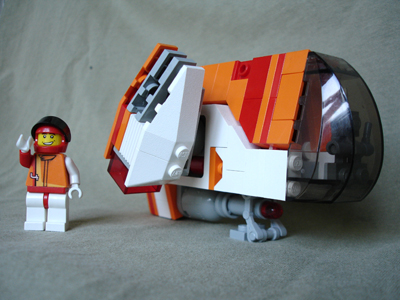 And finally it's time to wawe goodbye for now... I even spend time on coordinating uniform and colourscheme.