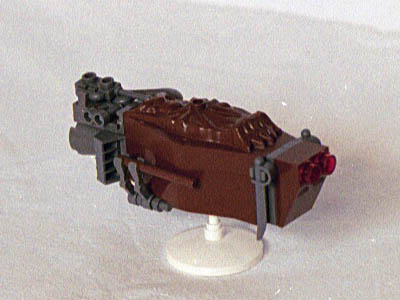 62 Nocturnal Escape Pod
Finished 26-27/5 2005, Pieces 28
L/W/H: 10/3,9/3,6 cm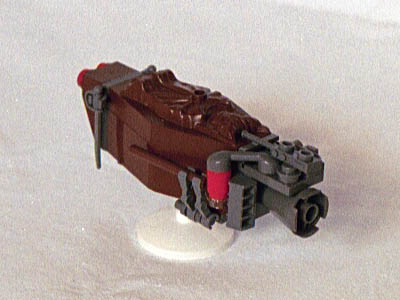 Sorry about the bad pictures, it's hard to photograph small stuff when you have no zoom and can't get closer than two feet.
Escape pod contest: Just a little fun thing I made for this contest. Got inspired by all the talk about confined spaces at the time.
Quotes from the leaflet:
"This product is the choice of the true connoisseur that wish to stay undead"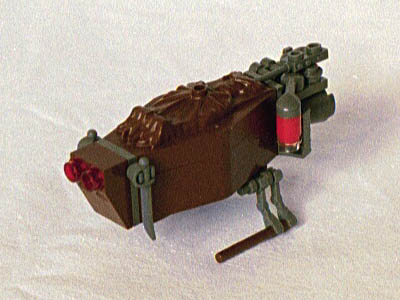 The contest rules said it should have a landing gear, this one doubles as carrying handles when folded.
"Comes with a small life support that, combined with the stasis system, can keep you alive for months"
Naturally it doesn't come with a docking system as it's considered personal luggage.
The model were presented in this thread.